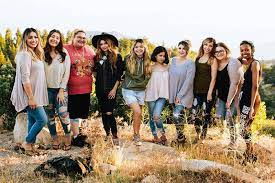 Dressing up 10-year-olds can be a delightful adventure, as their sense of style starts to blossom. From vibrant colours to trendy patterns, there's a world of cute and popular clothing choices that perfectly capture their youthful spirit. Here's a guide to find popular cute clothes for 10 year olds and some fashionable options that both kids and parents will love.
1. Playful Graphic Tees:
Graphic tees featuring favorite characters, animals, or quirky slogans are a hit with 10-year-olds. Opt for items with bright colors and fun designs to find those that resonate with their interests.
2. Printed Dresses and Skirts:
Printed dresses, shorts and skirts add a touch of whimsy to any she's wardrobe. Floral, polka dots, or even animal prints can make a statement while keeping things playful.
3. Denim Delights:
Denim is a timeless favorite for girls' clothing of all ages. Consider stylish denim jackets, jeans, or even denim dresses. These pieces are versatile and easy to mix and match.
4. Sporty Tracksuits:
For a trendy and comfortable option, sporty tracksuits are a fantastic choice for school too. These sets often come in every size and a range of colors and designs, allowing young ones to show off their unique style.
5. Colorful Leggings:
Colorful leggings are both comfortable and stylish. Whether plain or adorned with leggings with patterns, they're perfect for everyday wear and can be paired with tunics, dresses, or oversized tees.
6. Statement Sneakers:
A pair of statement sneakers can complete any look. From vibrant colors to glittery details, these shoes not only add a stylish touch but also support active play.
7. Cozy Hoodies:
Cozy hoodies in cute prints or with their favorite characters are a must-have for casual days. Choose from a range selection collection of colors to suit their personal preferences.
8. Accessorize with Fun:
Accessories can enhance any outfit. Consider adding hairbands, colorful bracelets, or charm necklaces to complete the look.
9. Stylish Outerwear:
As the weather changes, a stylish outerwear piece like a colorful jacket or a trendy parka can make girls keep them warm while showcasing their fashion sense.
10. Comfy Jumpsuits:
Jumpsuits are not only stylish but also incredibly comfortable. Opt for ones with cute patterns or solid colors that can be dressed up or down.
Remember, Comfort is Key:
While exploring these fashionable options, it's important to prioritize comfort. Choose fabrics items that are soft and breathable, allowing them to move freely and enjoy their activities.
Shopping Together:
Involving your 10-year-old girls in the shopping process can be an enjoyable bonding time experience. Let them express their preferences and help them discover their personal style.
Exploring the World of Girls' Clothing
Dressing up girls in stylish and age-appropriate clothing is a joyous experience that allows their personalities to shine. From chic dresses to versatile separates, the realm of girls' clothing offers an array of options to suit every occasion, size and taste.
Leggings: The Versatile and Stylish Wardrobe Essential
Leggings have become a fashion staple trend, cherished for their comfort, versatility, and ability to effortlessly elevate any outfit. From casual ensembles to active wear, let's explore why leggings are a must-have in every wardrobe.
1. Comfortable and Stretchy Fabric:
Leggings are crafted from soft, stretchy materials like cotton, spandex, and polyester blends. This comfortable fabric allows for ease of movement, making leggings ideal for both lounging time and activities.
2. A Perfect Fit:
Leggings are designed to make shorts fit snugly and provide a flattering silhouette. Their elastic waistbands offer comfort without feeling restrictive.
3. Everyday Versatility:
Whether you're heading to the grocery store or meeting friends for coffee, leggings can be dressed up or down effortlessly. Pair leggings with them with a tunic or oversized sweater for a casual look, or add a statement top for a more put-together appearance.
4. Activewear Companion:
Leggings are a fantastic choice for workouts and physical activities. Their stretchy fabric and moisture-wicking properties keep you comfortable during exercise routines.
5. Style for All Seasons:
Leggings can be worn throughout the year:
Summer: Opt for cropped or capri-length leggings to stay cool while keeping your legs covered.
Autumn and Winter: Pair full-length leggings with boots, oversized sweaters, and scarves for a cozy and stylish look.
6. Patterns and Designs:
Leggings come in a range selection of patterns and designs:
Solid Colors: Classic solid-coloured leggings are versatile and can be paired with various tops.
Prints: Floral, geometric, and animal prints add flair to your outfit.
Textured: Textured leggings, like faux leather or ribbed styles, add dimension to your look.
7. Accessorizing with Leggings: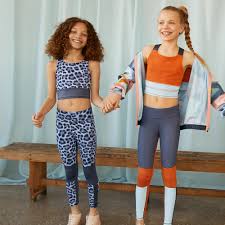 Leggings serve as a canvas for accessorizing:
Footwear: Pair leggings with sneakers, boots, or ballet flats, depending on the occasion.
Tunics and Dresses: Long tunics and dresses effortlessly complement leggings, creating stylish and comfortable outfits.
Accessories complete the look and add a personal touch:
Hair Accessories: Hair Bands, bows, and clips add a playful element to hairstyles.
Jewelry: Delicate necklaces, bracelets, and earrings in kid-friendly designs are ideal for special occasions.
In Conclusion: Embrace the Fun of Fashion:
Choosing cute and stylish clothes for 10-year-olds is an exciting journey she's filled with creativity and love of self-expression. From graphic tees to printed dresses and comfortable accessories, there's an array of choices that reflect their vibrant personalities. As they explore their sense of style, remember that confidence and comfort are the keys to making every outfit truly shine.