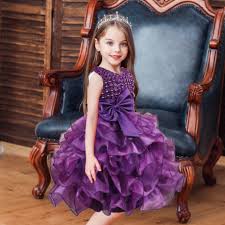 The birth of a baby is a time of joy, wonder, and celebration. As families come together to marvel at the miracle of life, it's only natural to want to dress the newborn in attire as special as the occasion. Newborn party dresses, often petite blue and white masterpieces of fabric and design, play a central role in these joyous gatherings. Let's delve into the world of tiny frocks and the moments they make memorable.
Why Choose a Newborn Party Dress?
First Impressions: For many relatives and friends, the party or gathering might be their first opportunity to meet the baby. A special dress can make this introduction even more memorable.
Photographic Memories: These events are heavily photographed. A beautiful dress ensures that when you look back, the images capture the fairy-tale essence of the day.
Tradition & Culture: Many cultures have ceremonies or celebrations shortly after a child's birth. The dress becomes a nod to tradition, linking generations.
Things to Consider When Selecting a Newborn Party Dress:
Comfort: This is paramount. Ensure the dress is made of soft, hypoallergenic materials like cotton or silk to prevent any discomfort or allergic reactions.
Ease of Wearing: Dresses that have easy snap buttons or wide necks can make dressing a wriggly newborn less of a challenge.
Weather Appropriateness: Depending on the season, choose a dress that's either cozy and warm or light and breathable.
Washability: Let's be real—babies are messy! Opt for dresses that can be easily washed and are stain-resistant.
Accessorizing a Newborn Party Dress:
While the white dress is the main style attraction, accessories can add that extra touch:
Headbands or Caps: These can complement the dress and look utterly adorable in photos.
Soft Booties: These not only look cute but also keep those tiny feet warm.
Matching Blankets or Wraps: If it's chilly, a coordinated wrap can be both functional and stylish.
Newborn Party Dress Ideas:
Lace and Tulle: There's something timelessly elegant about a lace bodice and a fluffy tulle skirt.
Velvet for Winter: A soft velvet dress in rich colors like burgundy or navy can be perfect for winter celebrations.
Floral Prints for Spring: Celebrate the season of bloom with dresses adorned with floral motifs.
Nautical Themes for Summer: Think navy stripes and cute anchor appliqués for beach get-togethers.
Heritage Dresses: Many families have heirloom dresses passed down through generations, adding a touch of history to the celebration.
Baby Dresses UK for Baby Girls & Younger Girls Dresses Boutique
baby girl dresses uk Range from 0 – 9 years
Baby girl dresses boutique can be very hard to find a beautiful selection of styles of dresses for your little princess. Itty itty Boutique provides a wonder selection of stunning dresses which you cannot find on the high street. Our baby name dresses are perfect for any special occasion like parties, weddings & christenings.
So if you have a party or a few weddings coming up this year then your in the perfect place to discover our gorgeous Baby Boutique range collection of beautiful baby dresses for babies and younger girls.
We have many baby dresses uk colours available including white, pink, champagne and blue dresses for your baby girl dresses boutique In the UK, baby dresses are a part of a little girls life now. Many parents in the UK have many dresses in their little girls wardrobe and now and they are amazingly well dressed and proud parents to have such beautiful dressed children when attend events like weddings, parties.
Everyday Wear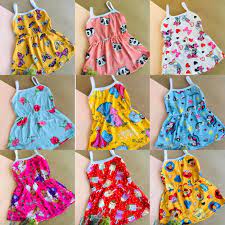 Everyday wear is more than just clothing; it's a reflection of your personal style, comfort, and confidence. The pieces and styles you choose for your everyday wardrobe should effortlessly encapsulate your individuality while keeping up with your daily activities.
In Conclusion:
A newborn party dress, though worn briefly, leaves an everlasting impression. It's not just about fabric, colour and frills—it's about the memories created, the smiles shared, and the stories that will be told for years to come. As you choose that perfect dress, remember that it's a vessel for the joy of the moment, encapsulating the magic of beginnings in every delicate stitch.