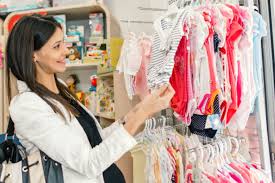 Welcoming a new baby girl into the family is a momentous occasion, filled with joy, laughter, and of course, shopping for baby clothes! While there are numerous stores offering mass-produced baby clothing, there's something incredibly special about shopping at a baby girl clothes boutique. From handcrafted dresses to personalized onesies, baby boutique and boutiques offer a wide selection of unique, high-quality, and irresistibly adorable outfits for your little princess. In this blog post, we'll delve into why baby girl clothes boutiques are the go-to place for discerning parents and what you can expect to find in these treasure troves of cuteness.
The Boutique Difference: Quality over Quantity
When you shop at a boutique, you're not just buying clothes; you're investing in high-quality items and accessories that are crafted with care. The fabric choices are usually more luxurious and better for sensitive baby skin, with many boutiques offering organic or sustainably sourced options. Moreover, the craftsmanship in boutique items is often superior, leading to durable clothing and accessories that can withstand the wear and tear of babyhood.
Personalization and Customization
One of the most enticing features of a baby girl clothes boutique is the possibility for personalization. Want a onesie that announces your baby's name? Or how about a hand-stitched dress featuring your child's favorite animals? Boutiques often provide customization services, making each piece of your baby girls clothing something truly unique and special. This is particularly great for gifts or special occasions like birthdays and christenings.
Trendy, Yet Timeless Designs
Boutiques often lead the way in baby fashion, offering trendy yet timeless designs you won't find in regular stores. Whether you're looking for boho-chic rompers, classic floral dresses and hats, or edgy baby leather jackets and hats, boutiques have it all. The designs often incorporate the latest fashion trends while maintaining an age-appropriate charm that is just downright cute.
Seasonal Collections
Many boutiques introduce seasonal collections that celebrate the colors, styles and themes of each season. From whimsical summer dresses to cozy winter onesies, these collections ensure that your baby girl is always dressed in seasonal, fashionable and stylish attire.
Brands You Won't Find Elsewhere
Baby girl clothes boutiques often carry niche brands that you won't find in traditional large department stores. These brands usually have their unique style and ethos, whether it's a focus on eco-friendly materials or a specific design aesthetic like vintage or urban chic. This makes baby girls' boutiques the perfect place to discover hidden gems and elevate your baby's wardrobe.
Shopping Experience
Another reason customers seem to shop at boutiques is the personalized shopping experience. Employees usually take the time to get to know your preferences and needs, often providing recommendations tailored just for you. Plus, the smaller scale of boutiques means customers and you can enjoy a less overwhelming, more relaxed shopping experience.
Online Boutiques: Shop from Home
If you can't make it to a physical store, many baby girl clothes boutiques have a strong online presence. These online baby and clothing boutique boutiques offer detailed size guides, high-quality photos, and even virtual customer service, making it easy to shop from the comfort of your home.
Sustainability and Ethical Practices
Given their focus on quality and individuality, many boutiques also prioritize sustainability. It's easier to find clothes and shoes made from organic cotton, bamboo, or other eco-friendly materials. Some boutiques also take a stand against child labor and poor working conditions, offering clothes and shoes that are ethically made.
Price Points and Budgeting
It's worth noting that boutique clothing often comes at a higher price point due to the quality and craftsmanship involved. However, many boutiques offer sales, loyalty programs, and even 'slightly imperfect' sections of store, where you can snag beautiful pieces at a discount.
Premium Spanish Baby clothes and Kids Boutique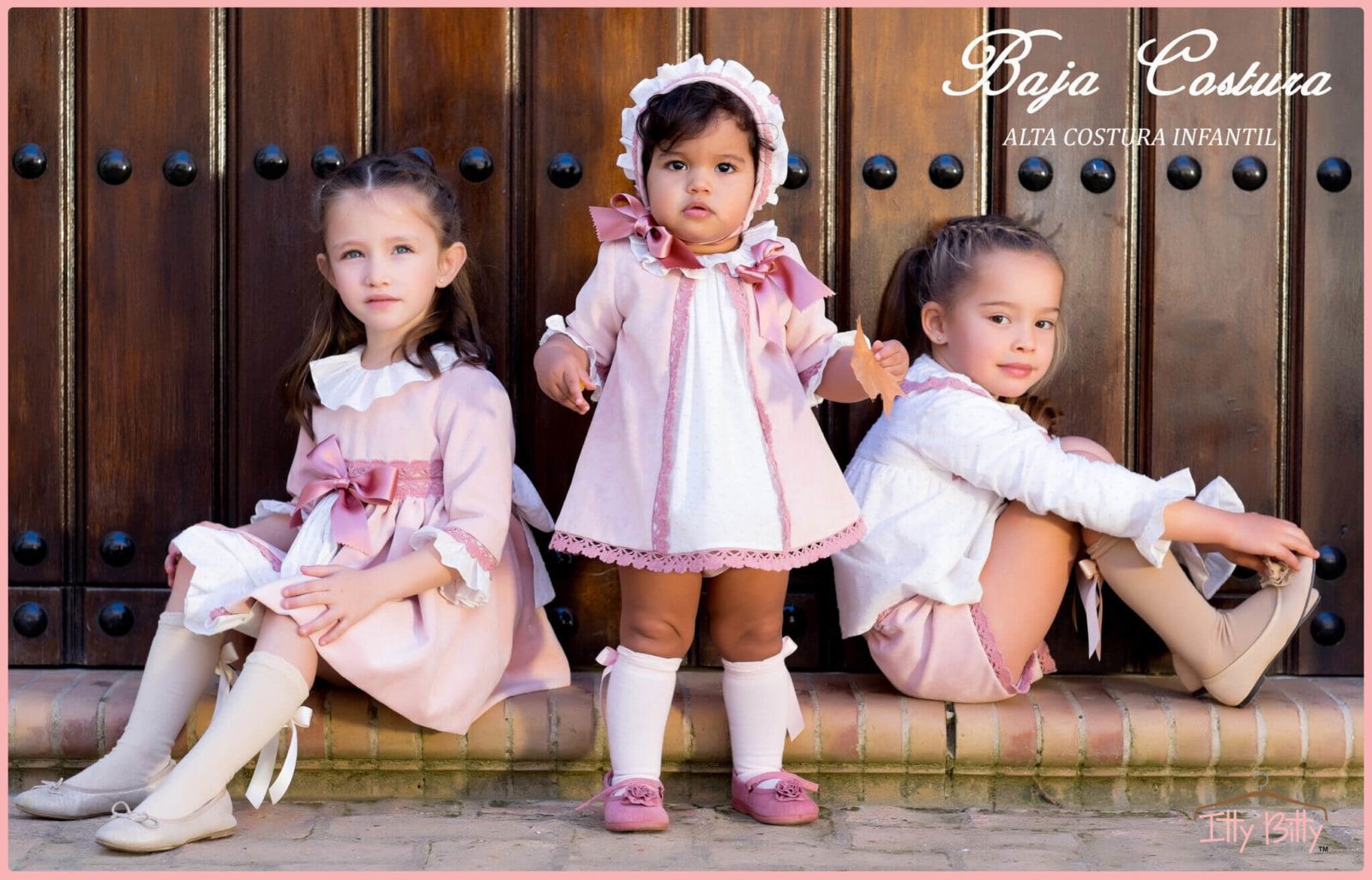 While the older pretty damsels dress in Versace and Valentino outfits and take adult fashion to the next level and leave no stone unturned to make a stylish fashion statement , kids fashion designers and textile gurus , of the Spanish boutiques online have been making news in the toddler and kids dressing industry, making it more than just fashion, they make it into a style statement , an art , if we may ! One of them being Itty Bitty Boutique.
With many successful years of being in the kids fashion industry, they have managed to set a certain standard of dressing for little boys and girls , that are followed by many other , kids Spanish boutique, online companies. With so many Spanish boutiques online companies ,Itty Bitty Boutique also has a lovely range of adorable collection of premium Spanish clothing, for babies, infants and slightly older children right here.
Baby Dresses UK for Baby Girls & Younger Girls Dresses Boutique
baby dresses uk Range from 0 – 9 years
Baby girl dresses boutique can be very hard to find a beautiful selection of styles of dresses for your little princess. Itty itty Boutique provides a wonder selection of stunning dresses which you cannot find on the traditional high street. Our dresses are perfect for any special occasion like parties, weddings & christenings.
Conclusion
Shopping for your baby girl is more than a mere task; it's a delightful experience that many parents treasure. Boutiques elevate this experience by offering personalized, high-quality, and unique clothing options that your baby girl will look adorable in. Whether you're preparing for your baby's arrival, updating her wardrobe, or looking for the perfect gift, a baby girl clothes boutique is the perfect place to find items that are as special as the little one who will wear them. Happy shopping!